Benchrest shooting is a fairly technical sport more about consistency than making loud noises!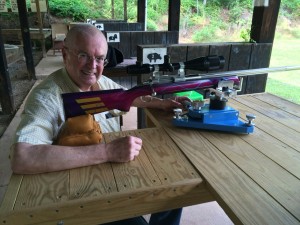 This is a short video showing my 9mm against some steel at an outdoor range.
500 by 41X from a recent match.  Not bad for an old guy

Having some fun at the Durham Pistol and Rifle club (DPRC). This is
my new 6mm Dasher long range benchrest rifle with the targets at 300 yds !!
Watch the right hand two targets (top and bottom) carefully